Image

Environment-Friendly Mosquito Control in Southern California
Professional Mosquito Control
You don't have to choose between enjoying your yard and protecting the planet when you team up with Fenn Termite & Pest Control for mosquito control. Call us today before noon for same-day service!
Us Californians love our warm summers and mild winters—but unfortunately, so do mosquitoes! These parasitic insects can suck the joy out of an afternoon barbecue or an evening on the porch, and no one wants to deal with the stink and mess of oily bug spray just to enjoy the fresh air. When you work with Fenn Termite & Pest Control, you'll have the benefit of working with a team of mosquito exterminators with over 70 years of experience! Our eco-friendly mosquito control can help defend you and your loved ones against these pests and the many illnesses they spread such as the following:
Zika Virus
Malaria
West Nile Virus
Yellow Fever
And more
Convenient Same-Day Service and Saturday Hours
Getting outside and enjoying nature is important for your health and well-being, but it can be hard to enjoy when you have to spend the whole time swatting at these nagging insects. At Fenn, our mosquito exterminators are happy to provide same-day service when you call before noon! Even better, we offer Saturday appointments to ensure that we can adapt to your busy life. When you team up with us, we work around your schedule—not the other way around!
Sustainable Eco-Friendly Mosquito Treatments
When searching for eco-friendly mosquito control in Los Angeles & Orange County, it can be a challenge to find treatments that are both effective and safe. Many treatments on the market rely on harmful chemicals that can pollute local ecosystems and put your health at risk. Because we prioritize the safety of our community and environment, our team is proud to provide green mosquito control. By practicing Integrated Pest Management (IPM), we are able to effectively reduce mosquito populations without negatively impacting our planet—that's what we call a win-win!
Our eco-friendly mosquito exterminators provide treatments that include the following:
Use of reduced-risk pesticides
Close monitoring of targeted insect populations
Use of baits rather than pesticides when possible to ensure the complete safety of you and your family
Regular mosquito inspections for long-lasting relief
In2Care Mosquito Traps
Reduce your pest population with the In2Care® Mosquito Trap. The In2Care Trap targets the mosquito-breeding cycle using EPA-approved biological agents, effectively ridding your property of both larvae and adults. 
How it Works: 
The In2Care System is a water reservoir, scented with mosquito-attracting odors. Females are drawn to the surface of the trap and land on a mix of biological, pest control agents. These biological agents bind to the insect and effectively kill the larvae and weaken the mosquito. This method prevents virus development and rids the mosquito before it can transmit diseases to you and your family.
Guaranteed Service from Experts With 70+ Years of Experience
Fenn Termite & Pest Control has been a local, family-owned pest control company for three generations. What that means to us is that it's our responsibility to provide the best possible service to our local community, which we do through fast, safe, reliable treatments. When you work with us, you'll get personalized attention and tailored eco-friendly mosquito treatments to help you thoroughly protect your property. 
When you choose our mosquito exterminators, you can expect the following: 
A thorough inspection of your property to determine where they are living and breeding
Fog and spray treatments to reduce their population
Consultation on how to make the most of your treatment
Your choice of a one-time application or monthly appointments
Prevent Mosquito Infestations in Your Yard
To most effectively keep these pests gone, your best bet is to work with a certified mosquito exterminator in Orange and Los Angeles County. However, there are extra steps you can take to deter mosquitoes from hanging around your home. While they can be a challenge to completely eliminate because they are flying pests, the way you maintain your landscape and property can play a large role in the size of your mosquito population. They can lay their eggs in bodies of water as small as a birdbath or clogged gutter, so keeping an eye out for these and other sources of standing water can help avoid inviting this insect into your yard. 
Our Guarantee
Should pests persist in between scheduled treatments, simply let us know and we'll re-service your home for no additional cost to you. That's our guarantee to you!
Image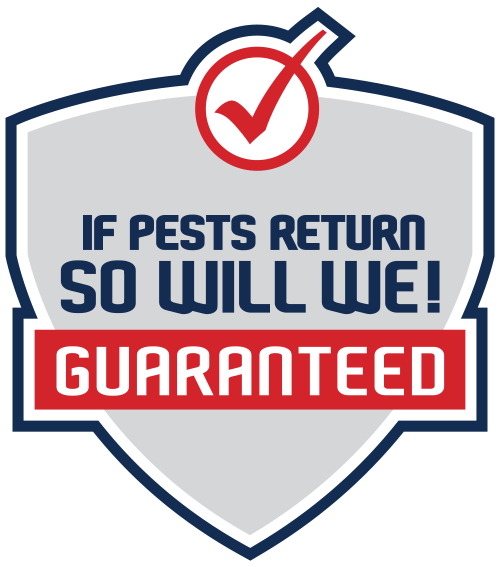 SERVICE AREAS
Areas We Service in Southern California
California may be home to a range of pests, but our team at Fenn Termite & Pest Control has you covered. We are proud to service all of the following locations:
Image