Image
Pest Control in Huntington Beach Starting at $36/Month
What kind of problem are you having? Select all that apply.
Pest Control in Huntington Beach
No one should have to share their home with pests. Here in sunny California, your home may fall victim to a range of creepy crawlies, from aggravating ants or disease-carrying cockroaches and rodents. Here at Fenn Termite & Pest Control, our goal is to help you protect your home from all these and more with fast, reliable pest control in Huntington Beach. Our trained exterminators have spent over seven decades perfecting our services to be family-and-pet-friendly while also being tough on pests.
Our team can handle any of the following with ease:
Bed bugs
Agricultural pests
Ants
Birds
Cockroaches
Fleas
Rodents
Spiders
Wasps
Mosquitoes
Mites
And more!
Image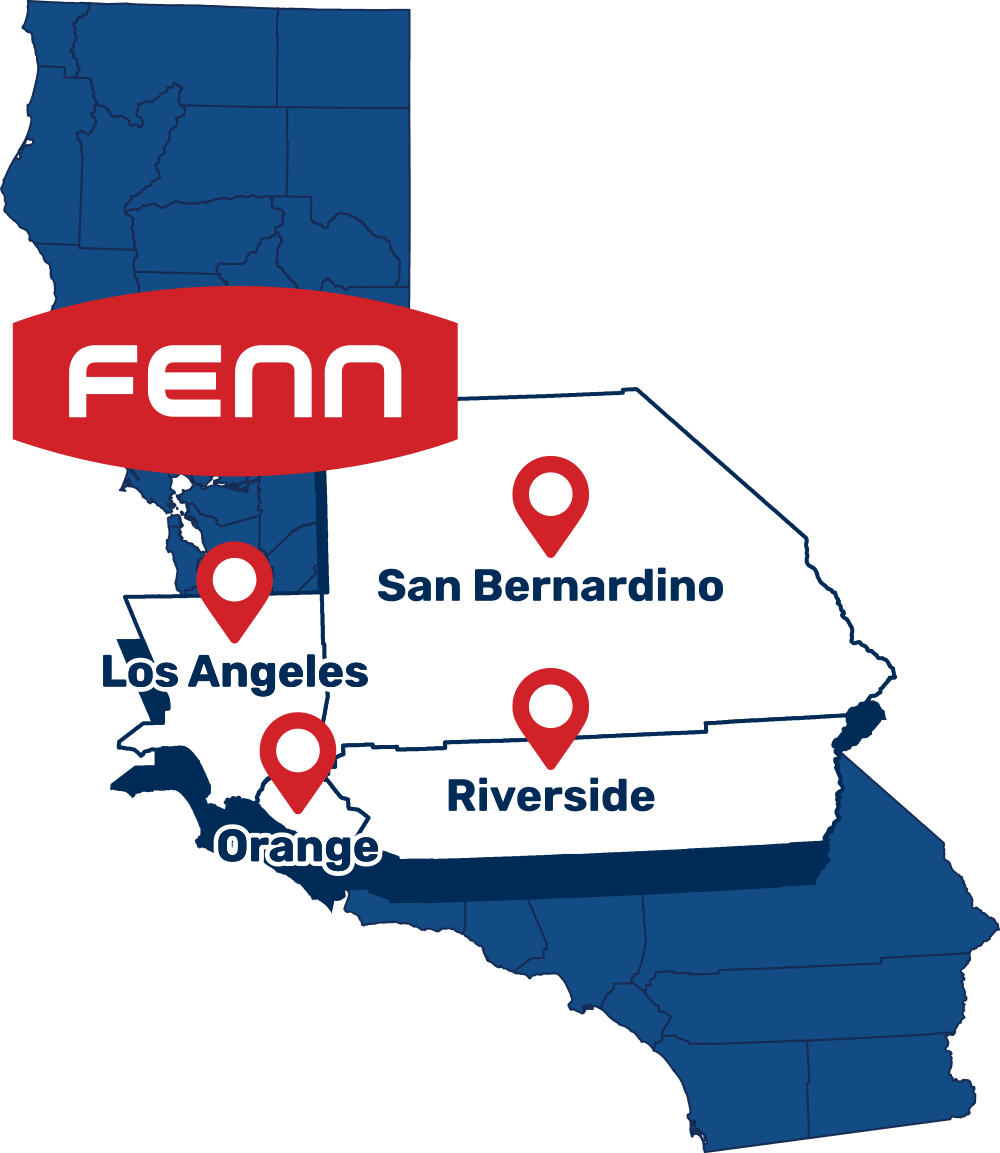 Guaranteed Treatments for Lasting Results
It's time to upgrade from inefficient DIY and store-bought pest treatments. When you team up with a professional pest control company like Fenn, you'll have the security of knowing that your treatments will not only be administered by state-certified expert exterminators with years of industry experience, but will also come with our satisfaction guarantee! If pests return between scheduled treatments, an exterminator will return to your property and re-treat at no additional cost to you.
When you call on us for pest control in Huntington Beach, you will receive the following:
A detailed pest inspection to identify what type of pest(s) you're facing.
Reduced-risk treatments based on the latest technology.
A blend of interior and exterior treatments to remove pests and keep them gone.
Warranty options ranging from a month to three years.
Rodent Control in Huntington Beach
A rodent infestation is not something to take lightly. Rats and mice are known carriers of diseases such as salmonella and hantavirus, and their tendency to chew on insulation and electrical wires can mean massive structural and cosmetic damage to your home. If you're ready to invest in proven rodent control in Huntington Beach, look no further than Fenn. Our treatments rely on the use of reduced-risk products and methods to quickly and safely exterminate your rodent population. 
You can expect the following with our rodent control services:
A thorough rodent inspection to identify entry points, nests and hiding spots, and the extent of your infestation.
Personalized consultation from your trained rodent exterminator.
Exclusion work to seal rodents out of your home.
Baiting, trapping, and removal of your existing rodent population.
Termite Control in Huntington Beach
Here in California, termites can present a huge risk to your home's instructional integrity and resale value. These insects swarm each spring in search of new nesting places, and are drawn to damp wood. Each year, their massive appetites cost homeowners around the United States over $5 billion in damages, making them one of the most destructive pests you can face. We've made it our top priority to provide reliable termite control in Huntington Beach to combat the destruction caused by these pests. Our treatments utilize the best in family-and-pet-safe products and techniques in order to eliminate termites without endangering your health. 
When you partner with us for termite treatment, you'll receive the following:
A thorough termite inspection by your state-certified termite exterminator.
Bora-care, pressure treatments, tenting fumigation, baits, and trenching, and other treatment approaches to choose from.
A personalized approach to your service program to meet your home's unique needs.
Your choice of a one-time or recurring treatment program.
Not in Huntington Beach? We also offer termite treatments in Buena Park and the surrounding Southern California cities. 
Mosquito Control in Huntington Beach
Tired of being covered in itchy and unsightly mosquito bites? You're not alone. California is home to several species of mosquitoes, many of which harbor dangerous diseases such as Zika Virus, Malaria, West Nile Virus, and more. Thankfully for you, our team is here to help you reduce mosquito populations on your property with our easy, reduced-risk mosquito control in Huntington Beach. Utilizing a combination of fog and spray treatments, such as In2Care, we target the reproductive cycle which reduces your mosquito population at its source. 
Additionally, our state-certified exterminators can help you make the most of our mosquito control treatments by helping you identify and treat areas where mosquitoes reproduce, such as the following:
Bird baths
Ponds and other stagnant water
Swimming pools
Clogged gutters
And more
Our Guarantee
Should pests persist in between scheduled treatments, simply let us know and we'll re-service your home for no additional cost to you. That's our guarantee to you!
Image