Image
Trust Our 70+ Years of Experience!
What kind of problem are you having? Select all that apply.
Pest Control in Mission Viejo
Your home ought to be a safe place, your sanctuary from the rest of life, but active pests in your living space make rejuvenating rest hard to come by! We're in the business of returning peace of mind to our neighbors through swift and effective pest control.
When you reach out to us for pest control in Mission Viejo, you can count on:
A thorough pest inspection to determine the species in your home and the extent of the infestation.
Reduced risk, state-of-the-art products, and techniques that keep your family safe while keeping pests out.
Targeted pest treatment that gets rid of pests.  
Exterior treatments that keep future infestations out.
A custom maintenance plan to keep your home pest-free for the long haul!
Image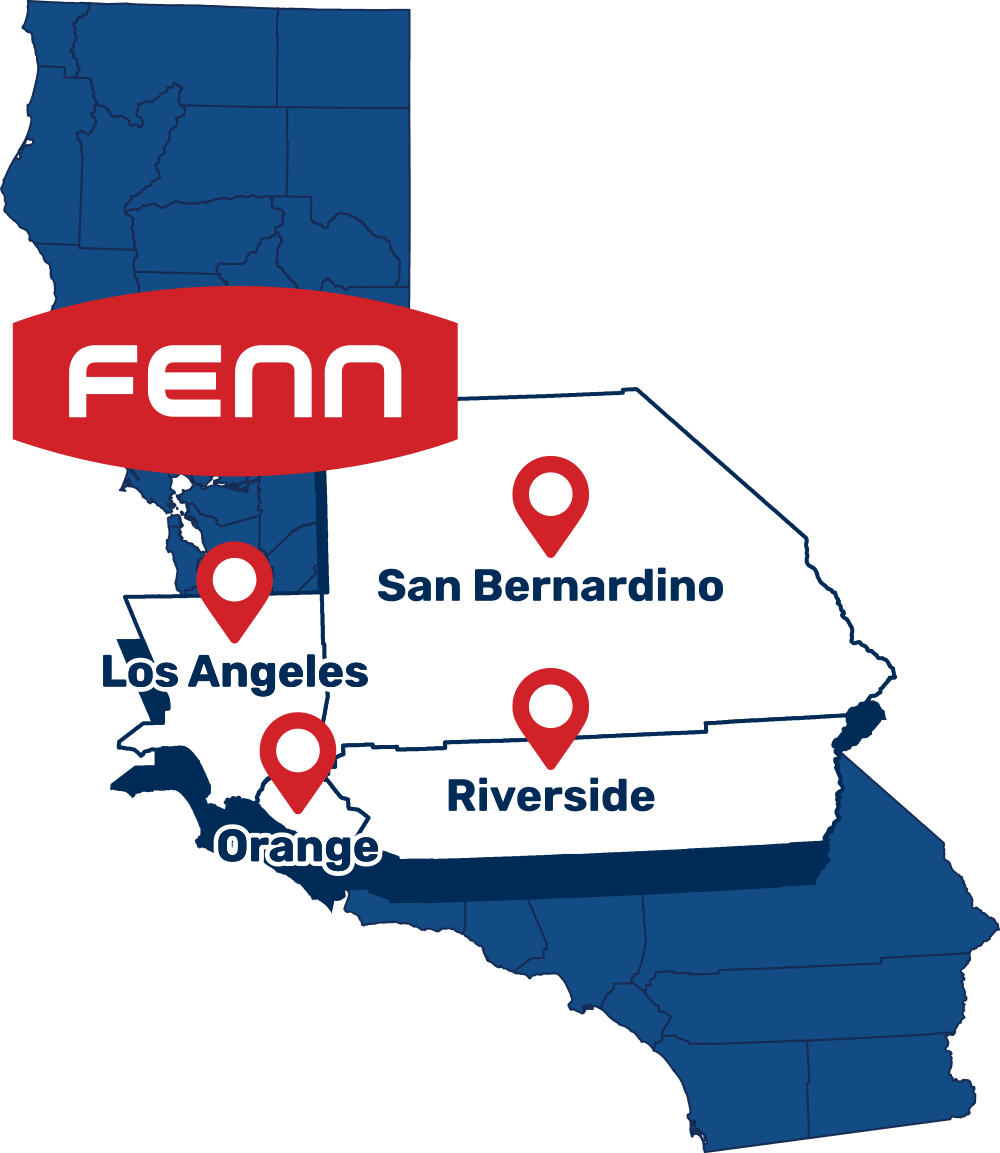 Same-Day Pest Control With Guaranteed Results
Each of our exterminators are trained and certified by the state of California to handle a wide variety of pests, such as:
Ants
Bed Bugs
Agricultural Pests
Birds
Fleas
Cockroaches
Rodents
Spiders 
Mosquitoes
Wasps
And More!
Whatever has found its way into your home, Fenn is here to help!
Don't Wait for Pest Control With Same-Day Servicing
If pests inhabit your home, there's no time like the present to get them out! We provide 24/7 customer support, same-day service visits when you call before noon, and Saturday hours with flexible scheduling. We don't just service Mission Viejo, but we also have exterminators in Ladera Ranch and the surrounding SoCal area. We know how busy life can be, so we aim to provide fast relief - on your schedule!
Termite Control in Mission Viejo
A single termite colony houses thousands of insects, making it easy for them to cause extensive damage to your home. Whether you already have an infestation or want to prevent one, trust our expert termite control in Mission Viejo. We use reduced-risk products to eliminate termites and prevent them from coming back to disturb you and your family. We also offer same-day service to get started right away!
When you choose our termite control in Mission Viejo, we will:
Perform a thorough termite inspection to search your home for signs of damage.
Create a custom treatment plan to eliminate termites.
Use a combination of Bora-Care, pressure treatments, tenting, fumigation, baits, and trenching.
Establish a protective barrier around your home to keep these pests out for good. 
Mosquito Control in Mission Viejo
Mosquitoes are best known for their itchy bites, but they can also be dangerous pests to you and your family. These insects carry diseases like malaria, dengue, and West Nile virus. To protect your loved ones and reclaim your yard, trust our mosquito control in Mission Viejo. We'll dramatically reduce the number of mosquitoes in your yard, letting you enjoy your time outside without worry.
When you partner with us for mosquito control, our exterminators will:
Inspect your property to find breeding and hiding places and work towards mosquito prevention. 
Use eco-friendly fog and spray treatments to eliminate insects.
Install In2Care mosquito traps to target adults and larvae.
Schedule recurring treatments to keep your yard protected.
Rodent Control in Mission Viejo
If you're looking for a reliable rodent exterminator, you're in the right place! We have over 70 years of experience helping homeowners just like you get rid of rats and mice. No matter where they're hiding, whether it's inside wall voids, under appliances, or other hard-to-reach places, we have the tools and knowledge needed to quickly eliminate them. Get started with a free quote and see the difference Fenn can make!
When you choose our rodent control in Mission Viejo, you'll receive:
A thorough inspection to identify where rodents are nesting and what's attracting them.
Carefully-placed traps to eliminate existing rats and mice.
Exclusion repairs to seal off potential entry points and prevent future infestations.
Follow-up treatments as needed to ensure you have lasting results.
Same-day service when you call before noon, so you never have to wait for relief.
Our Guarantee
Should pests persist in between scheduled treatments, simply let us know and we'll re-service your home for no additional cost to you. That's our guarantee to you!
Image