Image
Pest Control Plans in Santa Monica Starting at $36/Month
What kind of problem are you having? Select all that apply.
Pest Control in Santa Monica
Fenn Termite + Pest Control, Inc. is Santa Monica's trusted pest control company for residential and commercial properties. We offer green treatment options from our highly trained and experienced exterminators. If you're dealing with an infestation, give us a call today for same-day service, reduced risk treatments, and effective solutions.
Effective, reliable, and family-friendly pest control in Santa Monica is essential when you're facing an infestation. Here at Fenn, our dependable team provides the solutions you need, quickly and safely. As a family-owned pest control company with over seven decades of experience, you can rest assured knowing that your home and family will be taken care of with proven treatments, and long-term results. We offer both commercial and residential inspections and ongoing services to ensure your home remains pest-free. Not only will our team eliminate your infestation, but we will provide helpful tips for keeping future invaders at bay.
Image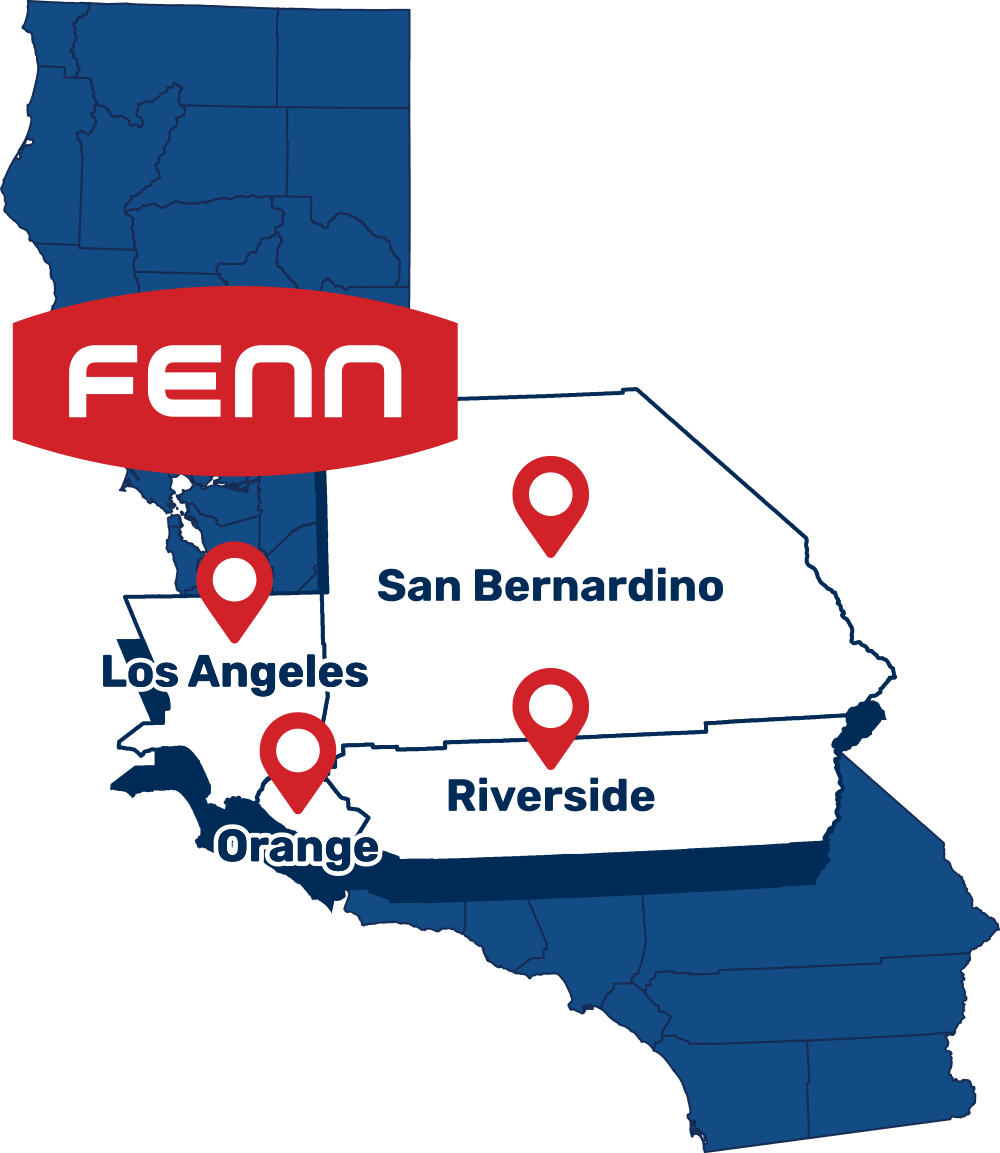 Experienced Exterminators For Over 70 Years!
Our exterminators are trained to handle various pests including the following: 
Mosquitoes
Bed bugs
Rodents
Termites
Fleas
Ants
Spiders
Birds
Cockroaches
And more! 
Family Safe, Green Pest Control for Your Peace of Mind
Because your safety is our number one priority, we always offer Green treatment options. We closely follow Integrated Pest Management (IPM) green standards by implementing multiple techniques to manage pest damage with the least possible hazard to people, property, and the environment. When you choose our team, you can rest easy knowing that you're working with professionals that are committed to the safety of your home, family, pets, and the environment.
When you team up with us, you can expect the following:
A detailed inspection to determine what invaders are in your home.
Cutting-edge, reduced-risk products.
Exterior treatments to keep pests out and prevent them from getting in.
Interior service to eliminate any existing infestation
A personalized plan for your home.
Termite Control in Santa Monica
Termites cost homeowners thousands of dollars in repairs each year and represent a serious danger to your property. Each year, more U.S. homes suffer damage from these wood-destroying insects than from fire, storms, and earthquakes combined. Don't let these insects destroy your home, get rid of them right away when you contact our team at Fenn. Our termite treatments will effectively get rid of termites and provide you with long-term relief and peace of mind.
Our termite exterminators will provide the following services:
A thorough inspection and consultation to determine the needs of your property.
Customized termite treatments for your unique needs.
Various treatment options including bora-care, pressure, tenting, fumigation, baits, and trenching.
An exterior barrier to seal your home.
Targeted services are designed based on the behavior and growth cycle of termites.
Your choice of one-time or recurring termite control service!
Wood Repair
When a termite infestation is left untreated, a lot of damage can be done. With their ability to cause immense damage to wood, your home can easily become affected. If you're experiencing this destruction and need help, give us a call. We utilize Bora-Care treatment to repair and protect your property. The Bora-Care treatment protects your wood against termites, wood-boring beetles, and carpenter ants. It is also environmentally safe, odorless, and has no harmful chemicals. Whether you're looking for wood repair in Los Angeles or other surrounding SoCal cities, contact the industry experts at Fenn Termite & Pest Control.
Mosquito Control in Santa Monica
When you're outnumbered by mosquitoes, it's impossible to enjoy your time outside in the sun. Other than being nuisances, mosquitoes are capable of transmitting many diseases that include the Zika virus, West Nile virus, malaria, and dengue fever. If you're tired of constantly swatting away these pesky bugs and ending up with itchy bites, you need our mosquito control in Santa Monica. We use IPM techniques to give you family-friendly relief all season long. We guarantee you'll see results!
Our mosquito prevention services include:
A thorough inspection to find breeding and hiding places.
Reduced-risk pesticides that are effective and safe for your family.
In2Care Mosquito Traps to target adult mosquitoes and larvae.
Recurring visits for long-term relief.
Rodent Control in Santa Monica
Rodents are a danger to both your home and family. They carry dozens of diseases including leptospirosis and salmonella. They also contaminate your food, destroy your belongings, and can increase your risk of a fire by chewing on electrical wires. To safely get rid of rats and mice, trust our rodent control in Santa Monica. We use reduced-risk products that are safe for your entire family but still effective.
When you trust our rodent exterminators, we will:
Carefully inspect your home to find how rodents are getting inside.
Seal off entry points to prevent future infestations from happening.
Trap and remove all existing rats and mice.
Schedule follow-up treatments for lasting relief.
Back all exclusion repairs with a one-year warranty.