Image

Eco-Friendly Termite Control in California
Termite Control in Southern California
When termites invade our home, you have to act fast. Call Fenn Termite & Pest Control today for fast and reliable relief from your infestation thank our guaranteed termite control in Southern California! If pests return after we provide treatment, our exterminators will return and retreat at no additional cost.
A termite infestation can feel devastating when you're unprepared. Each year, these pests cause more damage than fires, earthquakes, and storms combined—so it's safe to say you should never let an infestation go unchecked! Here at Fenn, we are dedicated to providing safe and long-lasting termite control in Southern California you need to keep your home protected year-round. Our team of trained termite exterminators can handle all of the following local species in California: 
Drywood termites
Subterranean termites
And more!
Guaranteed Protection From Termites
When you invest with our termite exterminators in the Los Angeles metro area, you know you're getting solutions you can trust to last. Our team of exterminators at Fenn control has completed both state certifications and ongoing in-field training to prepare them to provide you the comprehensive treatments you deserve. We're so sure we can handle any infestation that we back our work with a satisfaction guarantee!
When you choose us for termite control in Southern California, you can expect the following from our exterminators:
A detailed inspection and consultation to establish your home's needs
Personalized treatments designed with your unique needs in mind
A range of treatment options, including bora-care, pressure treatments, tenting, fumigation, baits, and trenching
Creation of a chemical barrier around the exterior of your home to seal these insects out
Direct, targeted treatments designed to work based on their behavior and growth cycle
Your choice of one-time and recurring treatments
And more!
Schedule Your Free Inspection Today!
Reduced-Risk Products for Your Peace of Mind
Many store-bought treatments come with countless risks not mentioned on the label, from exposure to chemicals to potential damage to your home's foundation. One of the perks of working with a professional pest control company is that all our treatments are administered by state-certified professional termite exterminators in Orange County. Even better, we are proud to utilize only the best reduced-risk treatments, so you can have the peace of mind of knowing both your home and health will be well-protected.
Signs of Termites in Your Home
Apart from when they swarm in the spring, this pest can be pretty easy to overlook with an untrained eye. While your best bet is always to invest in a professional inspection, there are several common calling cards associated with these pests that you can keep an eye out for:
Mud tubes built for traveling above ground
Damaged or hollow-sounding wood
Pinholes in drywall or wallpaper
Small piles of sawdust
Piles of small wings
Do I Have Winged Ants or Termites?
It's easy to confuse termites for other winged insects such as winged ants. If you know what to look for, you can easily distinguish between the two. These insects have a "thick waist" while ants have a "pinched waist". Their antenna is also a give-away sign. Ant antennas are crooked and resembled an elbow shape, while termite antennas are straight and look like they have a string of beads on them. If you're unsure of what pest you're dealing with, simply contact our team of exterminators for a thorough inspection! They'll help identify what kind of pest is infesting your home and create a customized treatment plan. 
How do Termites Survive? 
There are more than 2,000 species of termites, but only about 70 of them invade the wooden structures of homes. The most damaging is the subterranean species because of its nesting and foraging habits. Eastern Subterranean and Western Subterranean termites cause the most damage in homes throughout the U.S. They create their homes on the sides of trees, poles, or the sound of your home, and rely on soil for moisture.
Subterranean colonies are extremely large, ranging anywhere from 60,000 to 1.5 million. While you may not see the insect themselves, you may notice discarded wings on your floor or throughout your home. If you suspect you have a termite infestation, contact one of our professional exterminators. They'll be able to treat the infestation at the source,  removing the colony and termite population from your property entirely. 
How to Prevent a Termite Infestation
At Fenn, we prioritize your safety and happiness. That's why our exterminators are dedicated to not only removing pests from your property but also providing educational information to help prevent pests from returning and making the most of your treatment. Here's a  list of simple things you can do to make your home less attractive to a termite colony. 
Stack firewood, lumber, or other wooden items several feet away from your house.
Keep the wooden supports of porches, patios, or decks more than one foot from contact with your home's foundation, and use pressure-treated wood for all construction that contacts the ground. Treated wood provides extra coverage and protection.
Move mulch containing wood or decorative wood chips at least one foot away from the foundation of your home. Sand and stones discourage pests from building a nest next to your home. 
Repair and maintain eaves, gables, or shingles that allow moisture or water to enter your home. 
Monitor moisture levels in crawl spaces and provide prompt treatment for built-up moisture.
Relocate frequently watered garden or flower beds as far from your home's perimeter as possible. 
Contact Our Team To Learn More
Wood Repair
Termites can cause immense damage to the wood in your home. At Fenn, we offer repairs for termite-damaged wood. We utilize Bora-Care treatment for efficient, long-lasting wood protection. Bora-Care is a highly effective and low toxicity wood preservative, ideal for preventing damage from termites and other pests. Our wood repairing services include complete Escrow repairs, entire condo HOA repairs, complete patio repairs, and homeowner repairs. 
What are the benefits of Bora-care? 
Protects wood forever against termites, wood-boring beetles, carpenter ants, and dry rot
Can be utilized for new wood construction, remodeling, or replacement work
Environmentally safe, non-toxic, odorless, and no harmful chemicals to protect you and your family
How does Bora-care work?
Borate attacks insects where they nest, eliminating current infestations while preventing future ones
Borate does not include fumigation tents or require you and your family to leave the home
Insects cannot develop resistance to Borate, so you'll never have to treat them again
A Local Pest Control Company With Termite Exterminators You Can Trust
Here at Fenn, we're proud to be a 3rd-generation, family-owned pest control company. For us, that means that our work doesn't just end at protecting you and the ones you love most from the stress and frustration caused by pest infestations. We believe we have a responsibility to our community to create the best service experience possible. With over 70 years of providing termite control in Los Angeles and Orange County, we are capable of providing personalized attention backed by the hands-on experience necessary to provide reliable treatments.
Same-Day Services and Saturday Hours
The longer you allow these insects to live in your walls untreated, the more extensive the damage they can do. Each year termites cost U.S. homeowners $5 billion in repairs—destruction that is rarely covered by home insurance. Our team at Fenn is here to provide rapid relief to prevent damage from occurring in the first place. Our flexible schedule and Saturday hours make it easy to book an appointment when it's convenient for you. Even better, when you call before noon we can visit the same-day to get started on your treatment plan!
Our Guarantee
Should pests persist in between scheduled treatments, simply let us know and we'll re-service your home for no additional cost to you. That's our guarantee to you!
Image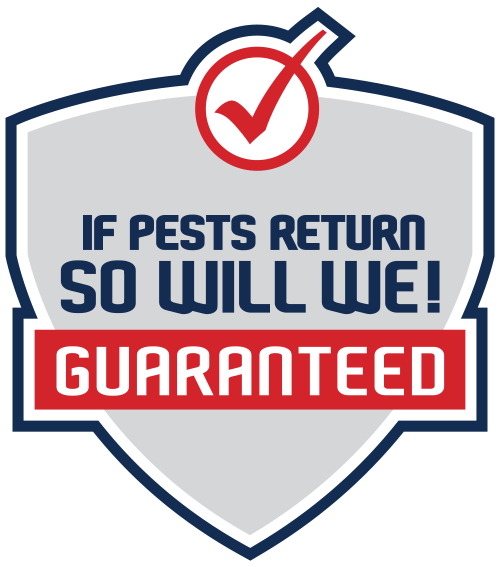 SERVICE AREAS
Areas We Service in Southern California
California may be home to a range of pests, but our team at Fenn Termite & Pest Control has you covered. We are proud to service all of the following locations:
Image