Image
Pest Control in Culver City Starting at $36/Month
What kind of problem are you having? Select all that apply.
Pest Control in Culver City
Quality pest control in Culver City is both an art and a science. Eliminating pest infestations without introducing harmful chemicals to the environment or putting your health at risk requires practical experience and advanced industry knowledge—and at Fenn Termite & Pest Control, we have all that and more! As a family-owned pest control company with over 70 years of experience, we know the ins-and-outs of pest treatments better than anyone.
Our exterminators in Culver City can tackle any of the following pests in California with ease: 
Bed bugs
Agricultural pests
Ants
Birds
Cockroaches
Fleas
Rodents
Spiders
Wasps
Mosquitoes
Mites
And more!
Image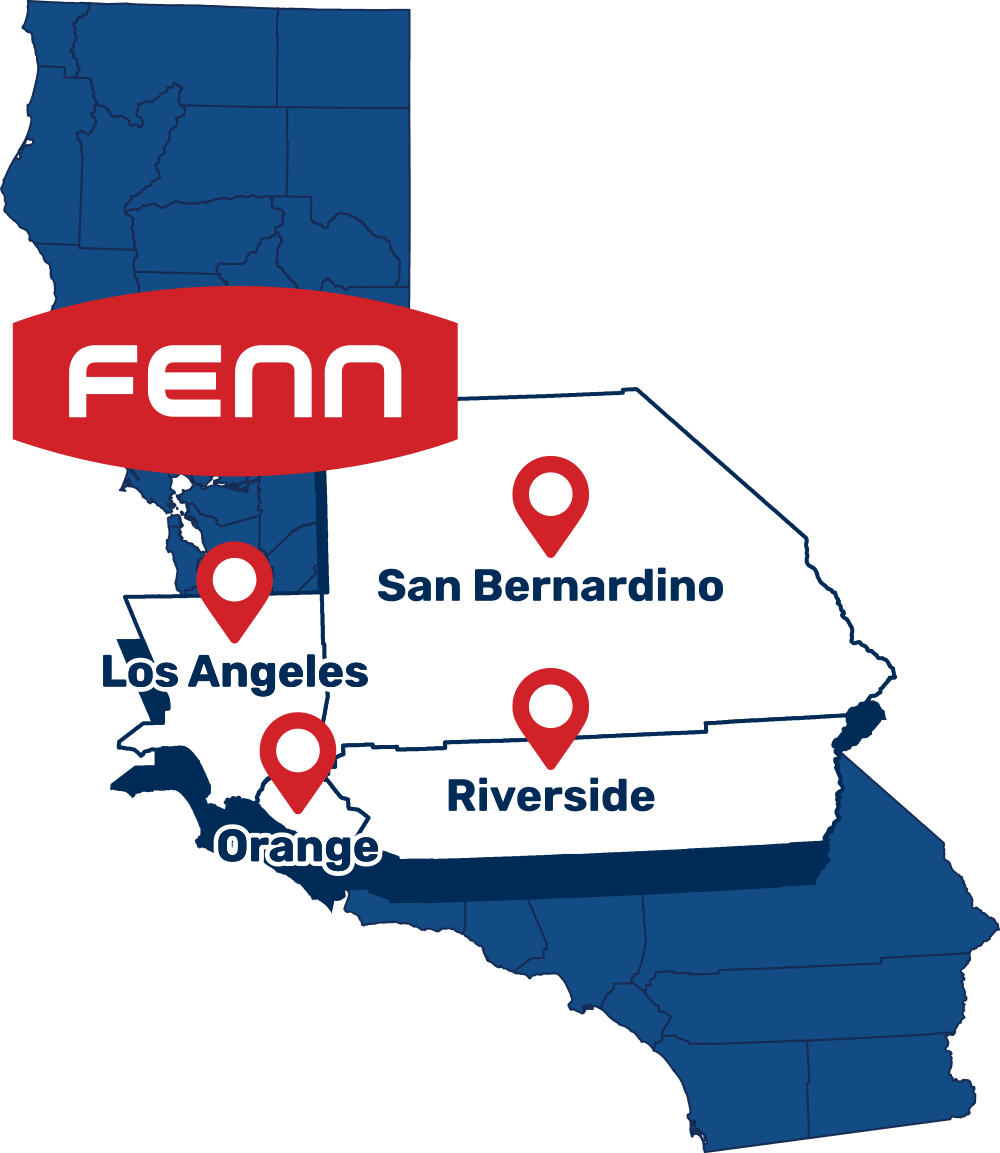 Warrantied Services with Guaranteed Results
While DIY treatments for pest control might seem appealing, they rarely deliver tangible results. With Fenn, you'll have the benefit of knowing that our treatments are administered by state-certified exterminators and come with a satisfaction guarantee. Depending on your treatment package and warranty, we will provide free follow-up treatments if pests return between services. When combined with our detailed inspections, thorough interior and exterior treatments, and reduced-risk products, our pest control in Culver City is sure to help you get the pest-free home you deserve! If you are not residing in Culver City, we also have technicians in Los Angeles and the surrounding cities. 
Rodent Control in Culver City
While your kids might like Mickey Mouse, you won't enjoy having his real-life counterpart in your house! Mice and rats can be a source of massive destruction and risk for your home, with their effects ranging from damaged walls and attics to the destruction of electrical wires or the spreading of bacteria such as salmonella. Our rodent control in Culver City is designed to eliminate rodents quickly with reduced-risk, reliable products. 
When you work with us, you can expect the following:
An inspection by your state-certified rodent exterminator in Culver City.
Exclusion work to seal off rodent entry points.
Trapping and removal of your existing population.
The rodent-free home you deserve!
Termite Control in Culver City
There's a reason termite damage is rarely covered by homeowner's insurance: each year, these wood-devouring insects cost more in damages in storms, fires, and earthquakes combined! If you're seeing mud tunnels on your foundation, swarming colonies, or damage to your walls, termites are likely to blame. We are proud to provide guaranteed termite control in Culver City to help you protect your biggest investment from the havoc these insects can wreak. 
When you call our exterminators, you'll receive the following:
A detailed termite inspection to identify the type of termite you're facing, termite hiding spots, and the severity of your infestation.
Reduced-risk termite treatments from your state-certified termite exterminator.
A comprehensive approach to termite control, including bora-care, pressure treatments, tenting fumigation, baits, and trenching to ensure total elimination of the termite colony.
Ongoing termite monitoring to keep termites gone for good.
Mosquito Control in Culver City
Mosquitoes are more than just a nuisance. These insects can carry a range of diseases, including West Nile Virus, Zika Virus, and Yellow Fever. Needless to say, you don't want to invite them to your next barbecue or pool party! We have worked for over 70 years to refine our mosquito control in Culver City to be as safe and reliable as anything offered on the market. Our In2Care treatment targets the mosquito reproduction cycle in order to reduce the population present on your property—going above and beyond anything tiki torches and oily bug spray can do. 
When you call our mosquito exterminators in Culver City, you'll receive the following:
A mosquito inspection to assess your property for areas of mosquito activity.
Treatment of mosquito breeding areas and gathering places.
Spray and fog treatments to reduce your mosquito population.
Reliable reduced-risk products.
Your choice of one-time or recurring treatments to meet your needs.
Our Guarantee
Should pests persist in between scheduled treatments, simply let us know and we'll re-service your home for no additional cost to you. That's our guarantee to you!
Image