Image
Same-Day Pest Control in Long Beach from $36/Month
What kind of problem are you having? Select all that apply.
Pest Control in Long Beach
There's nothing like a pest infestation to make you feel insecure in your own home. And while kicking them out as quickly as you can is important, preventing bugs from getting indoors in the first place is even better! That's exactly what we here at Fenn Termite & Pest strive to do, so get in touch with us today and you'll receive year-round protection from:  
Bed bugs

Ants

Birds

Cockroaches

Fleas

Rodents

Spiders

Wasps

Mosquitoes

And many more!
Give Bugs the Boot Today
When nuisance pests get into your home, we understand that you'll probably want to kick them out as quickly as you can. That's why we don't make you wait around for days on end to get the relief you deserve. Instead, our pest control services are available immediately with our same-day service. Just give us a call before noon and we'll get started!
Image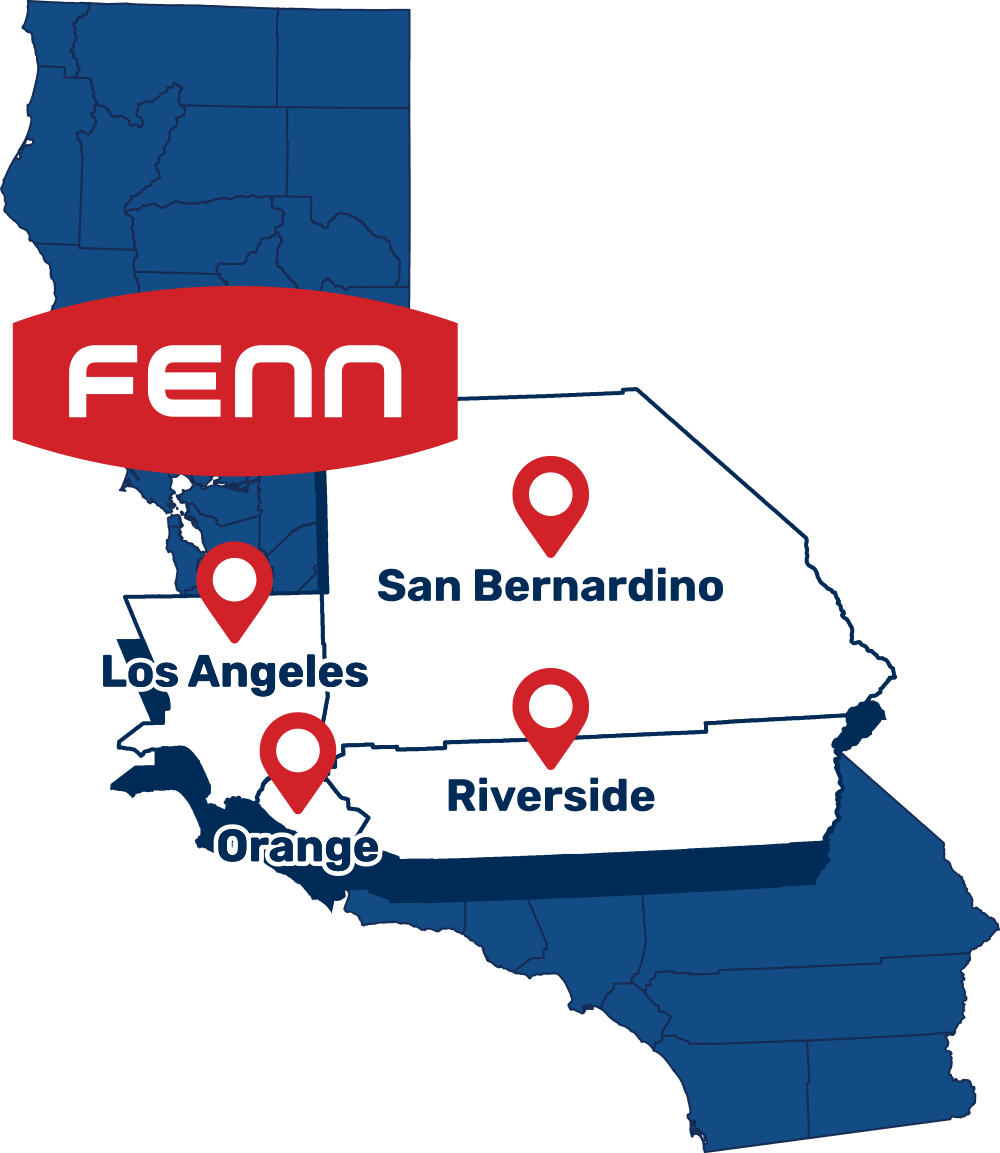 Family, Pet, and Eco-Friendly Service
The last thing you need during a pest infestation is extra stress. Having unwanted bugs crawling all over your home is stressful enough as is. Why then, would we make things even worse by using unsafe products around your home? Instead, we use exclusively family, pet, and eco-friendly products to give you back the pest-free home that you deserve. Your safety and peace of mind matter to us and our service reflects that at every step! So the next time bugs darken your doorstep, get in touch with us to receive: 
A comprehensive home inspection

to identify all active pests and determine your needs. 

Personalized pest control plans

that we'll build around you. 

Interior and exterior treatments

to ensure maximum results.

Dependable pest-exclusion services

that prevent future infestations from occurring. 

Available quarterly, bi-monthly, or one-time treatments

, depending on your needs and preferences. 

Service from

highly-trained and safety-certified pest exterminators

.

A full satisfaction guarantee

with available no-cost retreatments if needed.

And much more! 
70+ Years of Local Experience 
As a family-owned and operated pest control company with more than 70 years of experience to our name, rest assured that we're the team to get the job done for you! With decades of accumulated knowledge at our disposal, we can deliver the results you need every time you hire us to get rid of pests in your home. There's no need to settle for anything short of Southern California's very best pest control service, so give us a call today, and we'll get to work for you!
Termite Control in Long Beach
When termites invade your home, it is essential to act quickly! Our team of trained exterminators provides fast and reliable relief from your infestation thanks to our guaranteed termite control services in Long Beach. We offer safe and long-lasting solutions that keep your home protected year-round.
When you choose us for termite extermination services in Long Beach, you can expect:
A thorough inspection and consultation to establish your home's needs.
Personalized treatments to meet your specific needs and requirements.
A range of treatment options including bora-care, pressure treatments, tenting, fumigation, baits, and trenching.
Applying a chemical barrier around the exterior of your home can effectively seal out insects.
Designed treatments to target termite behavior and growth cycle.
Your choice of one-time and recurring treatments
And more
Reduced Risk Products To Protect Your Family
Our team uses only reduced-risk products for your peace of mind. We understand the risks associated with store-bought treatments that come with countless risks not mentioned on the label, from exposure to chemicals to potential damage to your home's foundation. As professional pest control experts, all our treatments are administered by state-certified professional termite exterminators in Long Beach.
Rodent Control in Long Beach
While rodents might seem cute, they can be incredibly destructive and carry illnesses such as Salmonella and Hantavirus. DIY rodent control is rarely effective, so it's best to leave it to the professionals at Fenn. Our integrated pest management approach and guaranteed service will get rid of the infestation and prevent new rodents from entering your home.
Our rodent exterminators in Long Beach will:
Conduct a thorough inspection to identify the species of rodent, where they're nesting, and what factors are attracting them.
Seal all potential entry points and provide follow-up treatments as needed to keep rodents gone for good.
Eco-friendly and reduced-risk products provide peace of mind, knowing that your loved ones and pets are safe from toxic poisons and chemicals.
Mosquito Control in Long Beach
Are you tired of pesky mosquitoes ruining your outdoor activities? Look no further than Fenn Termite & Pest Control for effective and eco-friendly mosquito control services in California. With over 70 years of experience, our team of mosquito exterminators can help defend you and your loved ones against these pests and the many illnesses they spread, including:
Zika Virus
Malaria
West Nile Virus
Yellow Fever
And more
Local, Family-Owned Company
As a local, family-owned pest control company for three generations, we take pride in providing personalized attention and tailored eco-friendly mosquito treatments to our community in Buena Park. Choose Fenn Termite & Pest Control for a mosquito-free yard and a safer environment.