Image
Fast Relief With Same-Day Pest Control Services
Pest Control in Southern California
No one should have to face an infestation alone. Contact your local exterminators at Fenn Termite & Pest Control to get family-and-pet-friendly pest control in Orange County and Los Angeles County. Receive same-day service when you call before noon! 
There's a lot to love about living in California, but infestations aren't one of them! Our warm climate is the perfect environment for a whole host of pests to thrive, making your job as a homeowner that much more challenging. Lucky for you, our team of expert exterminators are here with our pest control in Southern California. With a range of treatment options from recurring quarterly or bi-monthly appointments to one-time treatments, we'll be sure to have the solution you need to make your pest problems a thing of the past.
Customized Pest Control for Long-Lasting Relief
One of the perks of working with Fenn is our team of highly trained experts. All of our exterminators in complete rigorous hands-on training as well as licensing and other formal certifications to prepare them to administer fast, safe solutions to any pest problem.
Our pest exterminators can handle any of the following:
Bed bugs
Agricultural pests
Ants
Birds
Cockroaches
Fleas
Rodents
Spiders
Wasps
Mosquitoes
Mites
And more!
Convenient Scheduling to Meet Your Needs
When you call on Fenn, you'll have the benefit of knowing that our exterminators will be there as soon as possible. We offer 24/7 customer support and same-day pest services when you call before noon! Our Saturday hours and flexible scheduling mean that we work around your schedule—not the other way around. 
Reliable & Family-and-Pet-Safe Products
When you attempt DIY pest control, you run the risk of exposing yourself and your loved ones to harmful chemicals or damaging your home or furniture in the process. Take that worry off your plate by calling your friends at Fenn. We are proud to utilize cutting-edge, reduced-risk products that are gentle on our planet and the ones you love most while still efficiently removing pests. 
When you team up with us, you can expect the following from your exterminator:
A thorough inspection to determine what pest(s) is infesting your home.
Boundary and perimeter exterior treatments to seal pests out and prevent them from entering your home.
Interior treatments that remove existing pests.
A personalized maintenance plan to keep your home pest-free year-round! 
Green Pest Control for Peace of Mind
Your safety is our number one priority, so we utilize treatments and products that don't pose a risk for your family. We always offer Green Pest Control, which closely follows the methods of Integrated Pest Management (IPM). Integrated Pest Management implements multiple strategies to manage pests with the most economical means that cause the least possible hazard to the environment, the property, and your family.
Contact Your Local Experts Today
A Local Pest Control Company That Cares
One of the many things that set Fenn apart is the fact that we are a 3rd-generation, local, family-owned company. We care about our local community and our relationship with our customers, which is why we're dedicated to providing personalized attention to each home and family to make sure we provide the most tailored and effective treatment possible. 
Warrantied Service and Recurring Treatments
Keeping bugs out of your home is a full-time job. Our team at Fenn is proud to provide a range of treatment options with our pest control in Southern California to ensure that we can help you get rid of pests—and keep them gone, for good! From weekly treatments to one-time services, we are ready to give you the personalized treatment plan you need to restore your peace of mind. Even better, many of our services come with warranties ranging from 30 days to 3 years, so you can rest easy knowing you're investing in lasting results.
Our Guarantee
Should pests persist in between scheduled treatments, simply let us know and we'll re-service your home for no additional cost to you. That's our guarantee to you!
Image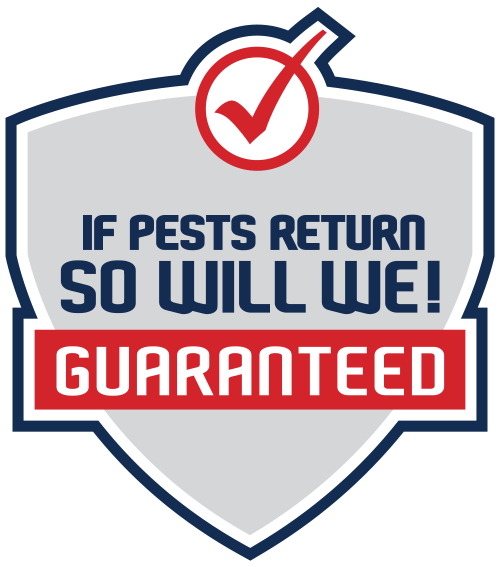 SERVICE AREAS
Areas We Service in Southern California
California may be home to a range of pests, but our team at Fenn Termite & Pest Control has you covered. We are proud to service all of the following locations:
Image