Image
Get Same-Day Pest Control in Downey
What kind of problem are you having? Select all that apply.
Pest Control in Downey
Are you tired of sharing your home with unwanted pests? Look no further! Fenn Termite & Pest Control, Inc. is here to provide you with the best pest control service in Downey. With over seven decades of experience, our professional exterminators are dedicated to eliminating pests from your home and ensuring a safe environment for you and your family. Say goodbye to those creepy crawlies and enjoy a pest-free home today.
Our pest control services in Downey include:
Residential Pest Control
Termite Control
Rodent Control
Mosquito Control
Why Trust Fenn?
As a local, third-generation, family-owned pest control company, we care deeply about our Downey community. We offer warrantied services and recurring treatments, so you can enjoy lasting results and peace of mind. Say goodbye to pests and hello to a pest-free home with Fenn Termite & Pest Control, Inc..
Image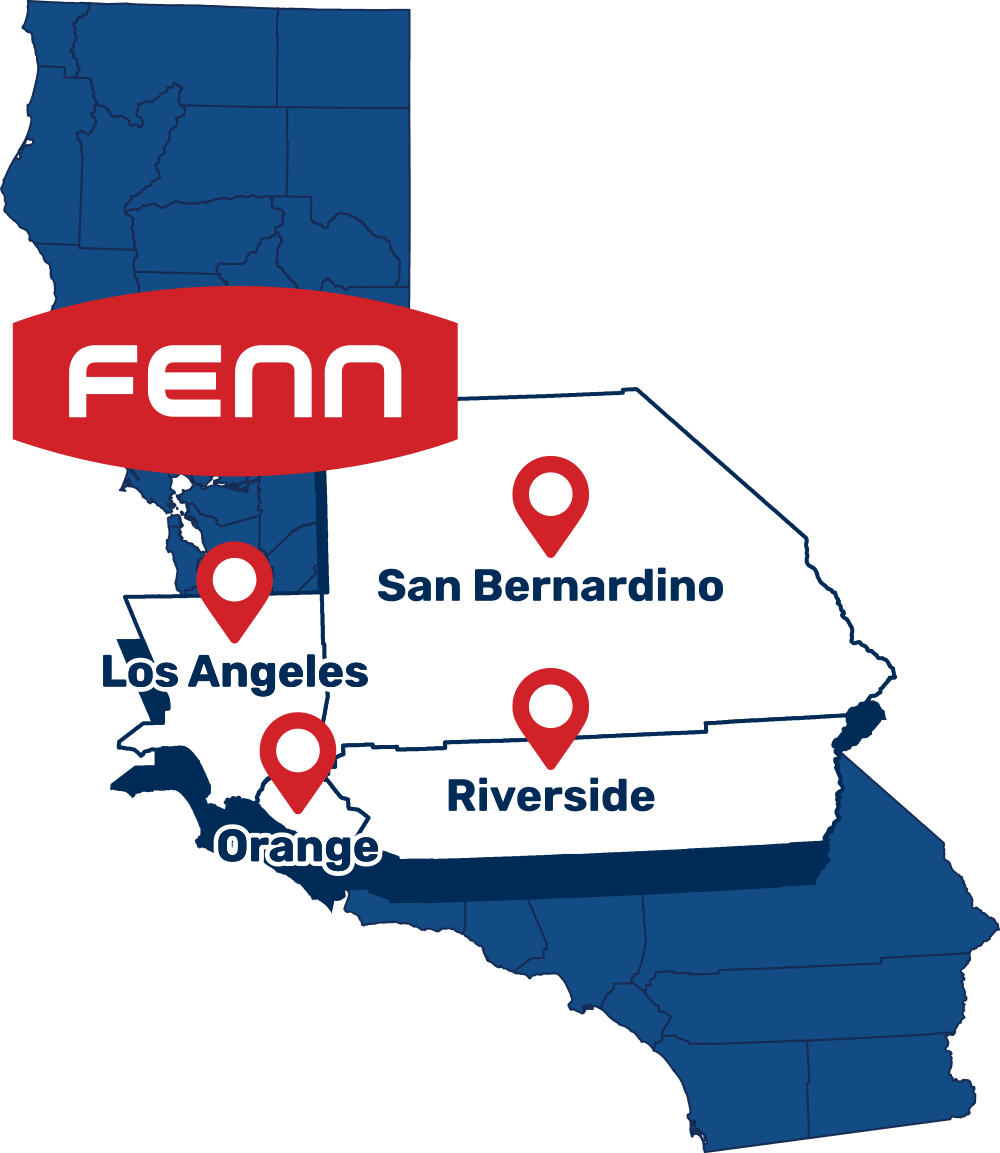 Residential Pest Control in Downey
Are pests invading your home, causing distress for your family and pets? Don't face this battle alone; turn to Fenn Termite & Pest Control, Inc. for swift, effective solutions. Our same-day residential pest control in Downey is tailored to address a wide range of common household pests, including:
Ants
Roaches
Spiders
Silverfish
Fleas
Moths
And More!
Our process begins with a thorough pest inspection, followed by boundary and interior treatments to get rid of existing pests. We then provide you with a personalized maintenance plan, keeping your home pest-free year-round.
Keep Your Family Safe
At Fenn, we prioritize your family's safety and use environmentally friendly, reduced-risk products. Our Green Pest Control follows Integrated Pest Management (IPM) principles, minimizing harm to your family and the environment.
Termite Exterminators in Downey
When termites strike, swift action is essential to protect your home and loved ones. Turn to Fenn Termite & Pest Control, Inc., your trusted termite exterminator in Downey, for effective relief and long-term solutions. Here's what our comprehensive termite service offers:
Family-and-Pet-Friendly Termite Treatments: We prioritize the safety of your family and pets with our termite control service.
Ongoing Termite Control: Downey's humid climate demands continuous monitoring and prevention to keep termites at bay.
Comprehensive Termite Inspections: Our experienced termite exterminators conduct detailed inspections to assess your home's unique needs.
Bora-Care Treatment: We utilize Bora-Care, a highly effective and non-toxic wood preservative, to eliminate and prevent termite infestations.
Guaranteed Termite Control: If pests return after treatment, our experts will re-treat your home at no additional cost.
With over years of experience, we've honed our expertise to provide you with reliable termite control in Downey. Don't let termites cause costly damage. Contact us today for peace of mind and a termite-free home!
Mosquito Control in Downey
Don't let pesky mosquitoes and ticks spoil your outdoor enjoyment. Fenn Termite & Pest Control, Inc. offers a comprehensive and eco-friendly mosquito and tick service to keep your family safe and your yard pest-free. Discover the benefits of our specialized treatments:
Free Inspection: We begin with a thorough inspection of your property to identify breeding and harborage areas.
Fogging: Our effective fog and spray treatments reduce mosquito populations and create a pest-free environment.
EPA-Approved Liquid Sprays: Safe and eco-friendly sprays target and eliminate mosquitoes while preserving your local ecosystem.
Larvicides in Targeted Areas: We apply larvicides in specific areas to prevent the development of mosquito larvae.
Mosquito Traps: Utilize our In2Care® Mosquito Traps to target breeding sites and weaken the mosquito population.
Our Comprehensive Mosquito & Tick Control
Downey's climate and geography make it a prime location for mosquitoes and ticks. Our mosquito control in Downey is essential to ensure a pest-free outdoor experience. Partner with us for:
Mosquito Treatment: Safeguard your family and pets from mosquito-borne illnesses.
Mosquito Prevention: Prevent mosquito infestations in your yard and enjoy the great outdoors.
Tick Prevention: Keep ticks at bay to protect your family and pets from Lyme disease and other tick-related illnesses.
Tick Control: Ensure a tick-free environment for your outdoor adventures.
When you choose Fenn for mosquito and tick control, you're choosing a reliable partner with over years of experience. Call us today for personalized attention and eco-friendly mosquito and tick solutions. Enjoy your outdoor spaces in peace!
Rodent Exterminator in Downey
Tired of uninvited rodents taking up residence in your home? Fenn Termite & Pest Control, Inc. is your trusted rodent exterminator in Downey, and we're here to put an end to the invasion. Discover the benefits of our comprehensive rodent service:
Free Rodent Inspection: Our experts begin with a detailed inspection to identify the type of rodent infestation and potential entry points.
Exterior Rodent Baiting: We employ eco-friendly and safe baiting methods to reduce the rodent population outside your home.
Interior Trapping: Our rodent control service includes humane trapping to remove existing rodents from your premises.
Rodent Exclusion: We seal potential entry points to prevent future infestations, ensuring lasting protection.
Family and Eco-Friendly Service
Anyone who's dealt with bugs or rodents knows exactly how stressful it can be. So why would you add the extra stress that comes with worrying about your loved ones' safety? We use only reduced-risk treatment products that we pledge will keep your family and the local environment safe at all times. Restoring your peace of mind is our top priority and to do that, we'll always keep your health and well-being at the center of our service. 
Our Guarantee
Should pests persist in between scheduled treatments, simply let us know and we'll re-service your home for no additional cost to you. That's our guarantee to you!
Image