Image
Same-Day Pest Control in Ladera Ranch
What kind of problem are you having? Select all that apply.
Pest Control in Ladera Ranch
Here in California, it's common to be bugged by insects and rodents! Whether you've got bed bugs in your sheets or cockroaches on the kitchen counter, it's safe to say that sharing your home with bugs can be a source of frustration and annoyance—not to mention a risk to your health, your home's structural integrity, and resale value! Our team at Fenn Termite & Pest Control is here to provide the fast and reliable pest control in Ladera Ranch you need to secure your home against unwanted invaders.
Our expert exterminators can handle any of the following pests:
Bed bugs
Agricultural pests
Ants
Birds
Cockroaches
Fleas
Rodents
Spiders
Wasps
Mosquitoes
Mites
And more!
Image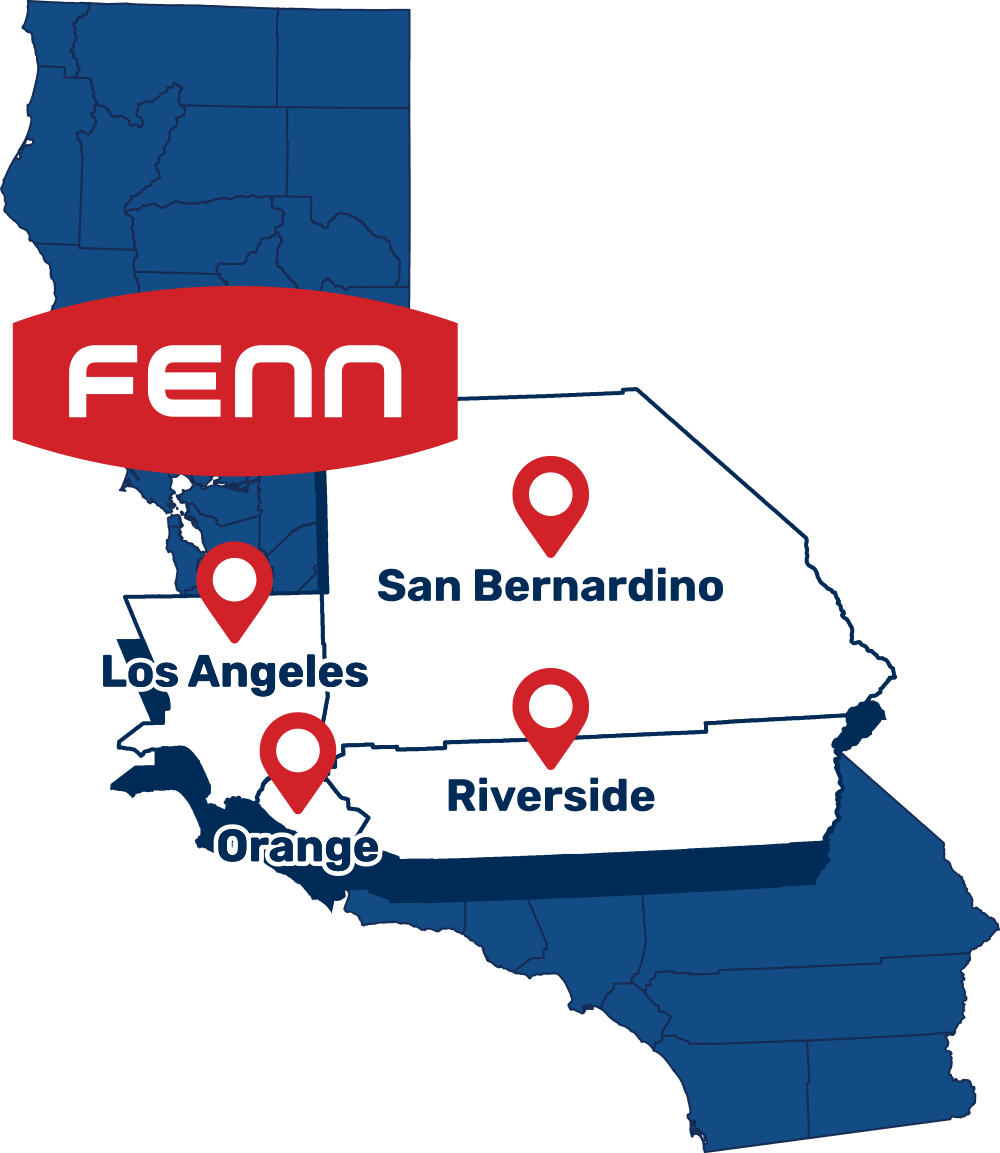 Guaranteed Pest Control You Can Count On
One of the advantages of relying on a professional pest control company in Ladera Ranch is having the peace of mind of knowing that you'll see visible results, and, when you work with us, we guarantee it! With warranty options ranging from a month to three years, we can promise you that when you choose us for pest control, we'll solve your problems before you know it. If pests return to your property between scheduled treatments, we'll return and retreat at no additional cost to you. Our technicians also offer pest services in Buena Park and surrounding cities in SoCal. 
You can expect the following when you work with us:
A thorough inspection by your trained local exterminator to assess your home.
Complete pest removal.
Perimeter treatments to create a protective barrier around your home.
Ongoing treatments to keep your home pest-free for good!
Rodent Control in Ladera Ranch
A mouse in the house can turn into many if left untreated. Rodents can enter your home through a hole no bigger than a dime, and once they're established, they're not easy to evict without professional help. We are proud to provide reduced risk rodent control in Ladera Ranch to help you keep your home safe and free of mice and rats. Using detailed inspections, personalized treatment plans, and family-and-pet-friendly products and techniques, we'll eliminate your infestation quickly and easily by removing rodents from your home and then sealing them out so they won't return. Plus, our same-day service means we can be there the same day when you call us before noon! Our rodent exterminators in Ladera Ranch can help protect your home and will get rid of rats and mice to keep you and your loved ones safe.
Potential threats of a mice or rat infestation if left untreated include:
Food contamination.
Destruction of attics and insulation.
Spreading of illnesses such as Hantavirus and Salmonella.
Chewing of electrical wire, which puts your home at risk for electrical fires.
Termite Control in Ladera Ranch
Few pests are as detrimental to your home as termites. Each year, these bugs account for over $5 billion in damages for U.S. homeowners. Don't let them destroy your home, instead, call our local exterminators. When you work with us, you'll have the benefit of working with trained experts with over 70 years of experience providing termite control in Ladera Ranch. Our termite treatments utilize the best proven reduced-risk products to ensure the safety of your loved ones and our environment. Why spend another day letting these insects eat away at your biggest investment when our local termite exterminators in Ladera Ranch are only a call away?
When you team up with us, you'll receive the following:
A detailed termite inspection to determine whether you're dealing with Formosan or Subterranean.
A customized treatment plan, with options including bora-care, pressure treatments, tenting fumigation, baits, and trenching.
Your choice of one-time or recurring treatments.
A targeted exterior treatment to seal them out of your home.
The termite-free home you deserve!
Mosquito Control in Ladera Ranch
No one wants to be swarmed by mosquitoes as soon as they step out the door, but here in California, that experience can be common. While there are a lot of DIY hacks for mosquito control, few of these treatments target the breeding cycle that contributes to the size of mosquito populations on your property. Our treatments are based on the latest science and technology to get rid of mosquitoes around your home quickly and easily. 
Our mosquito exterminators in Ladera Ranch will provide the following:
A thorough inspection to identify where they are breeding and gathering on your property.
Fog and spray treatments designed to target areas of mosquito activity.
Professional consultation to help you make the most of your treatments.
The mosquito relief you've been looking for!
Our Guarantee
Should pests persist in between scheduled treatments, simply let us know and we'll re-service your home for no additional cost to you. That's our guarantee to you!
Image