Image

Get Fast Relief with Same-Day Rodent Control in Southern California
Dependable Rodent Control
Got a mouse in your house? Our team of rodent exterminators at Fenn Termite & Pest Control can help! We understand how stressful a rodent infestation is, so our exterminators are ready to provide prompt relief. Call us before noon for same-day rodent control in Southern California!
While they might seem cute, rodents can mean big problems for homeowners. In addition to carrying illnesses such as Salmonella and Hantavirus, these small mammals can be incredibly destructive, ruining attics, food, and electrical wires. Thankfully, your neighbors at Fenn Termite & Pest Control are here to provide safe and reliable treatment. Our rodent exterminators can handle Norway rats, roof rats, mice, and more with ease.
Guaranteed, Comprehensive Treatments for Lasting Results
DIY rodent control can be a gamble. Laying out mouse traps or rat poison might seem like the easiest option, but these methods rarely treat the problem at its source and don't prevent new rodents from entering your home. When you choose Fenn for your rodent treatments, you'll have the benefit of our integrated pest management approach and guaranteed service:
An exterminator will conduct a thorough pest inspection to identify the species of rodent, where they're nesting, and what factors are attracting them
Seal all potential entry points to prevent 
Trap and remove the infestation
Provide follow-up treatments as needed to keep rodents gone for good 
Eco-Friendly & Reduced-Risk Products for Peace of Mind
When using store-bought solutions, you run the risk of exposing yourself, your loved ones, and your pets to toxic poisons and chemicals—or at the very least an uncomfortable pinch from a mousetrap! When you team up with Fenn Termite & Pest Control, you'll have the advantage of knowing all of our products and formulas as reduced-risk and family-and-pet-friendly. Safe, effective treatments are just one part of what makes our team your top choice for rodent control in Southern California.
Signs of a Rodent Infestation
You might think it's easy to identify an infestation, but many signs of rodents can be easy to overlook. While a professional inspection by a trained rodent exterminator in SoCal is the best way to identify the type of infestation you're dealing with and how pests are entering your home, you can be on the lookout for the following indicators of mice and rats in your home:
Musky odor from urine
Rub marks on baseboards, resembling dark streaks
Small dark droppings
Gnawed holes in baseboards
Nests of shredded material
Unusual pet behavior
Save BIG With Our Special Offers
How to Prevent a Rodent Infestation
At Fenn, our exterminators prioritize your safety and happiness. That's why we provide useful information on preventing infestations and making the most of your treatment, so you can have lasting relief from pests. Our rodent exterminators have provided a list of simple steps you can take to prevent rodents from moving into your home. 
Thoroughly clean spilled food, garbage, or pet food. Don't leave food exposed overnight. 
Secure garbage bins tightly and keep the area around them clean as well. 
Repair any cracks or crevices found in windows, doors, or vents. A mouse only needs 3/8-inch to enter your home. 
Pay attention to places where wires, pipes, or other utility lines enter the building and make sure they are completely sealed. 
Keep plants and shrubs trimmed at least 12 inches from the outer surface of your home. This provides shelter and food for rodents, as well as giving them access to higher entry points. 
Trim any extensive plantings of low-growing shrubs. Norway rats have a tendency to burrow underneath shrubs such as Taxus or Junipers. 
Our rodent exterminators will help identify entry points or environments that attract rodents during their thorough inspection, so contact us at 714-410-6676 today to get started!
70+ Years of Servicing the Community
When you work with Fenn Termite & Pest Control, you're supporting a local family-owned business that has been serving California for three generations. Our 70+ years of experience have allowed us to master the ins and outs of rodent control in Southern CA, meaning we can handle any sort of infestation with ease. We believe in providing a personalized approach to each home we service to make sure our customers get the best possible service, no matter what their unique needs are.
Convenient Scheduling and Saturday Hours
Just one mouse invading your home can lead to an entire infestation. Mice and rats need only a hole as small as a dime to breach your home's interior, and once they're in they multiply rapidly. In fact, one female mouse can produce as many as 60 young within a year! That said, if you've seen signs of rodents in your home, it's important you act fast. Here at Fenn Termite & Pest Control, we offer same-day service when you call before noon, as well as Saturday hours and convenient scheduling to keep your home safe and secure.
Our Guarantee
Should pests persist in between scheduled treatments, simply let us know and we'll re-service your home for no additional cost to you. That's our guarantee to you!
Image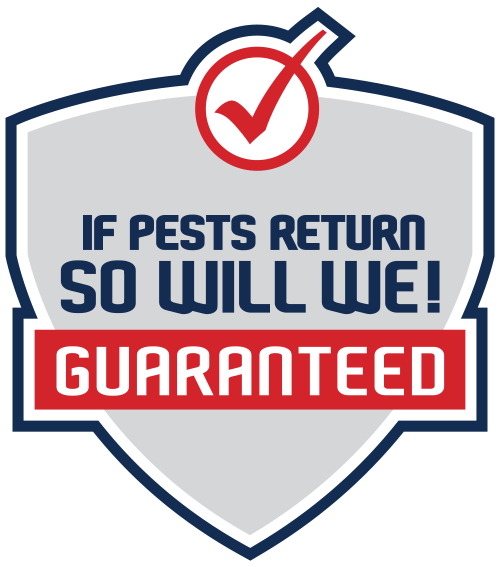 SERVICE AREAS
Areas We Service in Southern California
California may be home to a range of pests, but our team at Fenn Termite & Pest Control has you covered. We are proud to service all of the following locations:
Image