Image
Get Same-Day Pest Control in Buena Park
What kind of problem are you having? Select all that apply.
Pest Control in Buena Park
Every homeowner's biggest headache is dealing with a pest infestation. You're busy enough as is and the last thing that you have time for is trying to get rid of bugs in your home. Save yourself the work and get the most reliable pest control in Buena Park. Here at Fenn, you can count on us to go the extra mile for you. Our phone lines are open 24/7 and we offer available same-day service when you call before noon. Don't choose a pest control company that won't work around your schedule and instead, choose the one that you can depend on! 
When you chose our exterminators, you can expect:
A top-to-bottom home inspection to identify all active pests in your home. 
Fast, safe, and reliable interior treatments.
Exterior exclusion methods to prevent future infestations from occurring. 
Available quarterly, bi-monthly, or one-time services. 
Personalized maintenance plans for year-round relief.
And more!
Image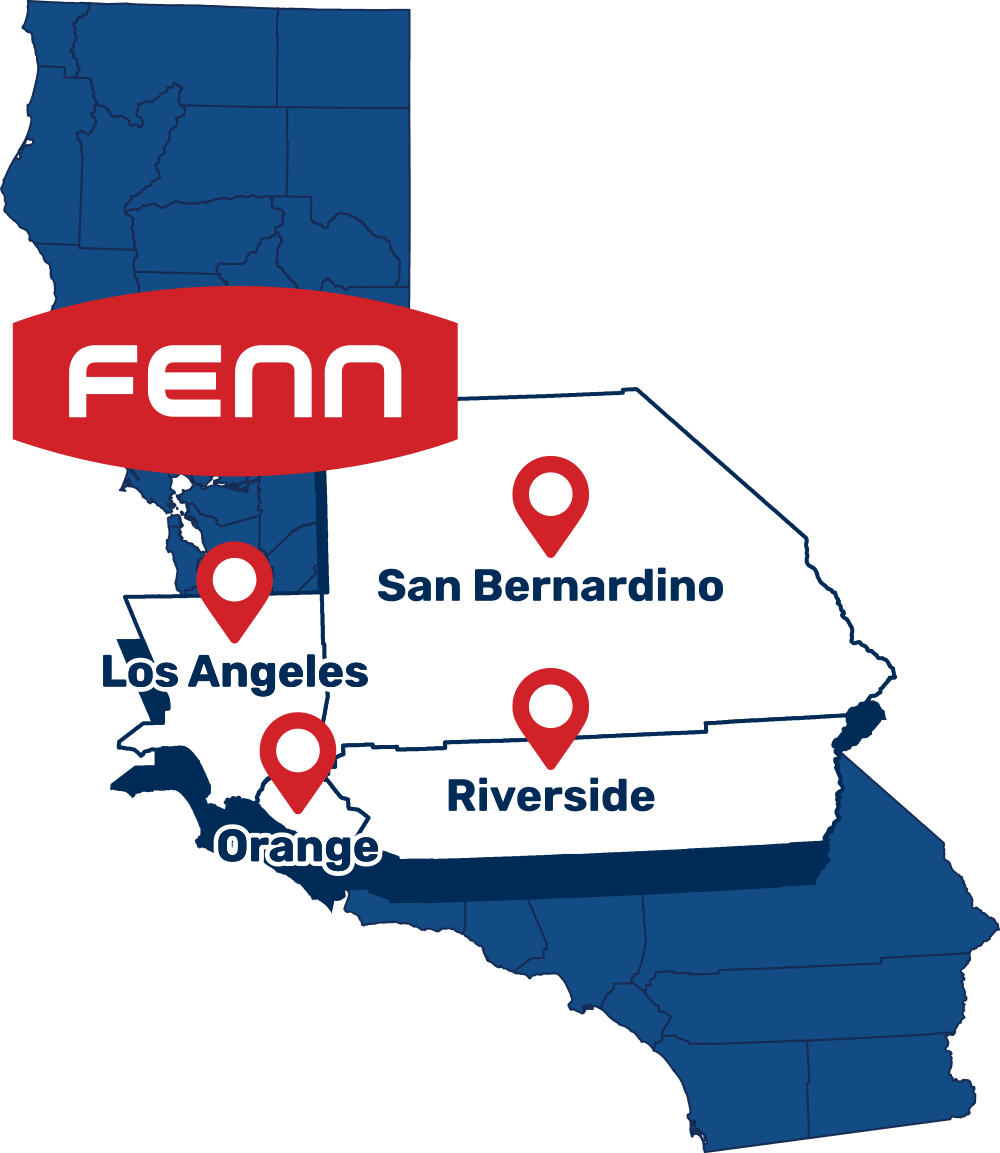 Buena Park's Best Exterminators
A pest control company is only as good as its team of exterminators. And at Fenn Termite & Pest Control, we're proud to have California's very best! Our pest exterminators undergo rigorous training and safety certifications, all to provide you with the best service possible. On top of that, they've never met a critter that they can't handle, including:
Bed bugs
Agricultural pests
Ants
Birds
Cockroaches
Fleas
Rodents
Spiders
Wasps
Mosquitoes
Mites
And more!
Rodent Control in Buena Park
Mice and rats can wreak havoc on your home from chewing electrical wires to spreading diseases. You and your family deserve to be safe and protected from these pests who are encroaching on your comfort. At Fenn, our rodent control is guaranteed to remove rodents from your home efficiently and effectively with reliable, low-risk products. Get rid of rats fast when you choose our local exterminators to get the job done. Plus, when you give us a call before noon and we'll be out to your home the same day!
When you choose us for rodent control in Buena Park, you can expect: 
A quality inspection by our state-certified rodent exterminators.
Exclusion tactics to seal off entry points where these pests can access the home.
Effective trapping and removal of the existing mice or rats in your home.
A rodent-free home and the peace of mind you deserve.
Termite Control in Buena Park
Termites cause over 40 billion dollars in damages to homes, businesses, and agriculture throughout California each year. These destructive creatures breed rapidly and can cause an infestation throughout your home at record speed. Our same-day services assist you when you need it the most, not when it's simply convenient for us. We have a full in-house team of experienced exterminators who have state certifications and thorough training ready to provide you with highly effective treatments. When you invest in termite control with Fenn Termite & Pest Control, you receive:
A comprehensive termite inspection to determine the best course of action.
Choice of one-time or annual treatments.
Elimination of both drywood and subterranean termites.
A variety of different treatment options, including tenting, pressure treatments, fumigation baits, and trenching.
Repairs for wood damage caused by these harrowing insects.
Implementation of preventive methods, including the use of Bora-Care treatment. 
Third-generation pest control company at your side offering personalized attention and hands-on experience. 
Family and Eco-Friendly Service
Anyone who's dealt with bugs or rodents knows exactly how stressful it can be. So why would you add the extra stress that comes with worrying about your loved ones' safety? We use only reduced-risk treatment products that we pledge will keep your family and the local environment safe at all times. Restoring your peace of mind is our top priority and to do that, we'll always keep your health and well-being at the center of our service. 
Our Guarantee
Should pests persist in between scheduled treatments, simply let us know and we'll re-service your home for no additional cost to you. That's our guarantee to you!
Image