Image
Pest Control in Laguna Niguel Starting at $36/Month!
What kind of problem are you having? Select all that apply.
Pest Control in Laguna Niguel
Your home is your haven. Disease-spreading roaches, destructive rodents, and damaging termites are just a few of the pests that can rob your feelings of safety and put the health of your family and structural integrity of your property at risk. At Fenn Termite & Pest Control, we have 70 years of experience and use eco-friendly products that are tough on pests but kind to the environment.
Image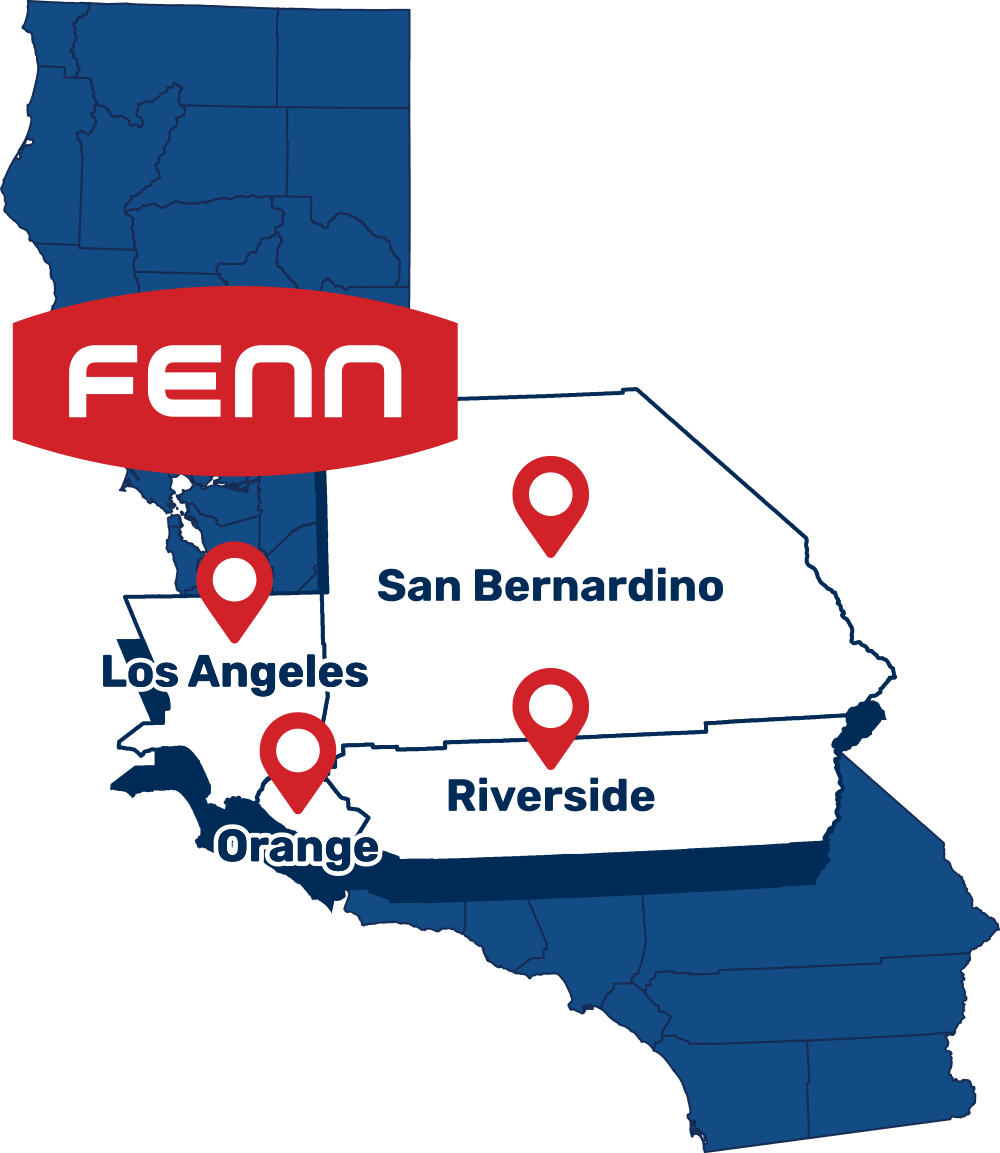 Reliable, Experienced Pest Control
Here in Laguna Niguel, the warm climate is perfect for outdoor fun. But it's also perfect for pests that want to make your home theirs. Once rodents or insects move in, attempting home pest solutions can result in lost money and time. Instead call our team for expert pest control services. Our exterminators will get the job done right the first time so you can reclaim your home and peace of mind.  Here are some of the pests we can eliminate using our eco-friendly methods:
Cockroaches
Rodents
Ants
Bed bugs
Fleas
Spiders
Mosquitoes
Mites
Rodents
Agricultural Pests
Fast, Convenient Pest Control in Laguna Niguel
When you have a pest infestation, you don't want to wait days or weeks for a pest control company to respond. At Fenn Termite and Pest Control, we strive to accommodate your schedule so you'll have a professional exterminator on your doorstep as soon as possible, and at your convenience. We offer flexible scheduling, Saturday appointments, and same-day service.
Personalized, Green Pest Control
You shouldn't have to choose between a clean environment and a pest-free home. That's why we strictly adhere to Integrated Pest Management (IPM) practices and offer Green Pest Control solutions that are safe for your family members and pets. And because every situation is different, when one of our exterminators inspects your home, you'll receive a personalized plan for eradicating pests so you'll know what's happening during every step of the process.
Termite Control in Laguna Niguel
Even a small termite infestation can have devastating consequences for your home. Instead of dealing with this damage, maintain your property with our termite control in Laguna Niguel. When it comes to these wood-destroying insects, they're too aggressive to be controlled by anyone but the best. Here at Fenn, our exterminators are experienced, dependable, and ready to handle any infestation you may be facing. Call today to give your home the protection it needs!
Our termite control includes:
A thorough termite inspection to find all active colonies.
Customized treatment plans to get rid of termites for good. 
A chemical barrier around your home to eliminate them and prevent future infestations. 
Damage repair for your home's wooden structures. 
Available one-time or recurring treatments depending on your preferences.
Our 100% satisfaction guarantee!
Reduced-Risk Termite Treatments
In-home termite treatments can often rely on harsh chemicals to achieve results. At Fenn Termite & Pest Control though, our state-certified exterminators use only family-friendly products when working in your home. It shouldn't be dangerous to get rid of termites in your home and when you work with us, it never will be! Not in Laguna Niguel? We also offer termite treatments in Ladera Ranch and the surrounding cities. 
Rodent Control in Laguna Niguel
Finding just one mouse or rat around your house can quickly turn into quite the problem. Rodents are known for chewing through cabling, getting into food stores, and carrying a multitude of diseases. With the unreliability of store-bought products, it may be time to call in the professionals to make sure that your problem is dealt with quickly and effectively. Fenn Termite & Pest has over 70 years of experience with Rodent Control in Laguna Niguel and our experts are ready to handle any infestation you're facing. Some of the benefits of hiring our local rodent exterminators include: 
A thorough pest inspection to identify the rodents and any likely entry and exit points. 
Active rodent removal using traps.
External sealing to prevent any future rodent infestations. 
Follow-up treatments as needed to keep your home rodent-free. 
Affordable Long-Term Protection 
Rodents are a year-round concern so it makes sense that your rodent protection is too. That's why we are currently offering you your first-year agreement with a $0 initial fee, giving you protection from day one. With auto-pay discounts and referral bonuses, it has never been easier for you to get protected at a great price. Our rodent services expand to cities such as Buena Park and its surrounding areas. 
Mosquito Control in Laguna Niguel
Mosquitoes are well known for being irritating outdoor pests. Itchy bites coupled with high-pitched buzzing are enough to ruin even the nicest day in your yard. And while that's bad enough on its own, their ability to spread disease makes them one of the most dangerous pests around. With Fenn on your side though, there's nothing to worry about because our mosquito control in Laguna Niguel is precisely what you need to keep your yard comfortable from the start of spring through the end of summer. With industry-leading tools and techniques and over 70 years of hands-on, local experience, you can expect: 
A comprehensive inspection from a local mosquito exterminator. 
Effective spray and fog treatments to reduce the standing mosquito population around your home. 
The top-of-the-line In2Care System which disrupts the mosquito breeding cycle.
Reduced risk products which keep your loved ones safe during our service. 
Your choice of recurring or one-time treatments.
And much more! 
Our Guarantee
Should pests persist in between scheduled treatments, simply let us know and we'll re-service your home for no additional cost to you. That's our guarantee to you!
Image