Image
The Best Pest Control in Irvine Starting at $36/Month!
What kind of problem are you having? Select all that apply.
Pest Control in Irvine
So often it seems like unwanted pests simply live to sneak into our homes. Just when you've gotten rid of them on your own, they come right back with a vengeance. Put a stop to the cycle and take back your home with pest control in Irvine from Fenn Termite & Pest Control! If you don't reside in Irvine, our technicians also service Buena Park and its surrounding cities in SoCal. When you sign up for our warrantied and guaranteed service, you can expect lasting protection from:
Bed bugs
Agricultural pests
Ants
Birds
Cockroaches
Fleas
Rodents
Spiders
Wasps
Mosquitoes
Mites
And more!
Image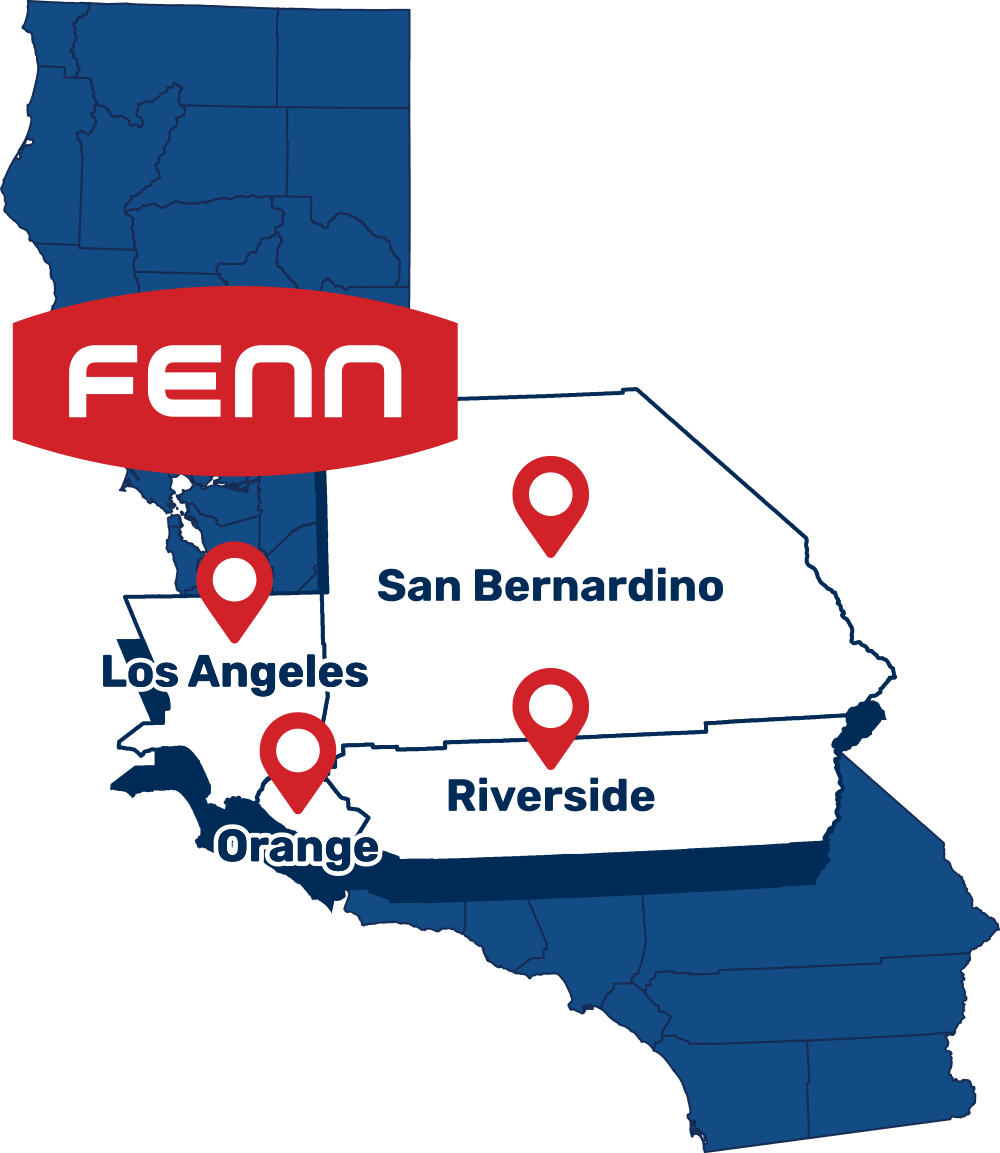 Family-Friendly Pest Removal
Having pests in your home is already stressful. Why then, should you have to worry about your family's well-being when all you need is help? We don't think you should have to. That's why our service is designed to be safe and family-friendly while still delivering the results you can count on. With us on your side, you can rest assured that you'll get the pest-free home you need and the peace of mind that you deserve. 
Our pest control in Irvine includes: 
A full in-home inspection from a local expert.
Industry-leading and reduced-risk pest control products. 
Perimeter and exterior treatments to prevent new infestations from occurring. 
Personalized control and removal plan that we build around your needs.
And much, much more!
Not located in Irvine? No worries! Our team is located in Ladera Ranch and services its surrounding cities. Contact us today! 
Termite Control in Irvine
When you know that your home is quite literally being eaten from the foundation up, it can be hard to relax. During a termite infestation, peace of mind is often the first thing to go. Sadly, there are plenty of good reasons for that. Nationwide, termites are directly responsible for in excess of $5 billion in home damages every year! If that sounds as alarming to you as it does to us, then you need nothing short of the very best termite control in Irvine. All over Orange County, we here at Fenn Termite & Pest Control have been keeping homes safe and standing for more than 60 years and would love nothing more than to do exactly the same for yours today!
Our termite treatment service includes:
A comprehensive in-home termite inspection from a local exterminator.
Treatment plans that we design to meet your unique needs. 
Multiple servicing options including bora-care, pressure treatments, tenting, fumigation, baits, and trenching.
A long-lasting chemical barrier around your home that prevents infestations from happening in the first place. 
Specially-targeted treatments which disrupt termites' life cycles.
Cutting-edge termite treatment tech to deliver maximum results in your home.
And much more!
Rodent Control in Irvine
Unwanted rodents in your home are a threat to not only your property, but your loved ones too. Having a rodent infestation can cause property damage by them chewing through your cables and other electrical items, leaving the possibility of having a house fire. Along with property damage, these pests are also well known to carry a host of dangerous diseases including hantavirus and tularemia. Rather than covering your home in mousetraps and hoping for the best, call our professional team at Fenn Termite & Pest Control, Inc. to find out how we can help you with rodent control in Irvine. To make it even easier, we are currently offering a $0 initial fee for all of our year-round rodent control agreements, making it the best choice for your peace of mind. 
As part of our comprehensive rodent protection in Irvine, you can expect: 
A thorough home inspection by one of our qualified exterminators to determine the species and location of the rodent. 
Active treatment using a bait and trap method. 
External sealing to help prevent future infestations.
Follow up treatments as needed to make sure your home stays rodent free. 
Same day and next day treatments to fit your busy schedule. 
Mosquito Control in Irvine
You don't have to spend your summer swatting mosquitoes! Instead, trust our mosquito control in Irvine. Unlike DIY options, our treatments target mosquitoes at their source and disrupt their breeding cycle. This helps protect you from itchy bites and mosquito-borne diseases like Zika, dengue, and malaria. 
Our mosquito prevention includes:
A thorough inspection to find mosquito breeding sites.
Professional recommendations on ways to keep mosquitoes at bay.
Fog and spray treatments to eliminate pests.
In2Care mosquito traps that target both adults and larvae.
Monthly services throughout the spring and summer.
Our Guarantee
Should pests persist in between scheduled treatments, simply let us know and we'll re-service your home for no additional cost to you. That's our guarantee to you!
Image